Alberta Association on Gerontology (AAG)
The Alberta Association on Gerontology (AAG) is a province-wide interdisciplinary organization that seeks to enhance the lives of the aging population through support of persons involved in and concerned with gerontology. AAG seeks to provide a vehicle for networking among individuals and organizations interested in gerontology in Alberta and to stimulate the development of opportunities that enhance the knowledge and practice of people interested in gerontology in Alberta.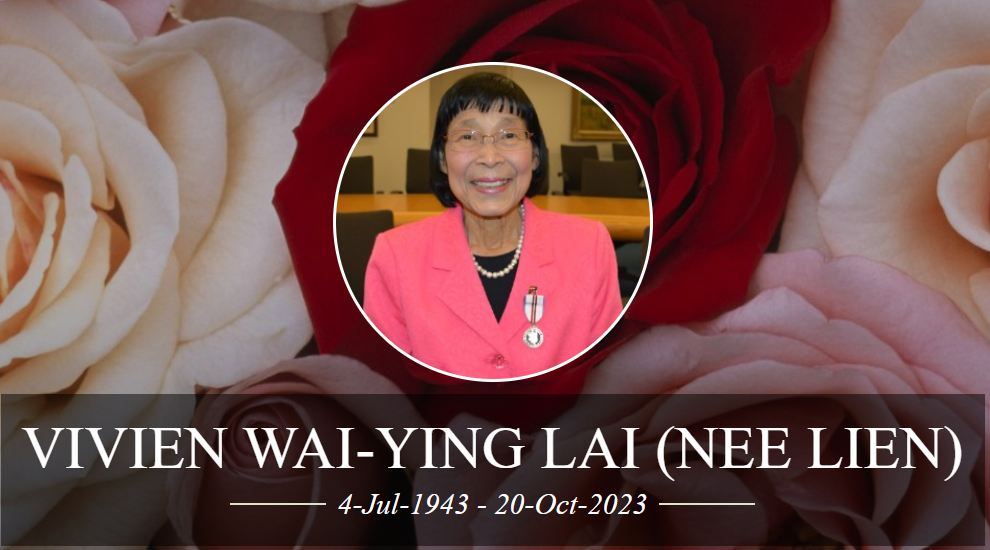 It is with deep sadness that we announce the passing of Vivien Lai. Our thoughts are with her family, friends, and colleagues during this difficult time. We at the Alberta Association on Gerontology will dearly miss Vivien Lai.
Viven's life is  the epitome  of a life well lived. In her work  with the Alberta Government in  planning and  policy  development, Vivien shaped excellence in the continuing care system. She worked tirelessly to ensure that Alberta's Continuing Care System focused on quality of life for staff and Albertans needing care. Her vision for continuing care will  continue to have a lasting impact through the people she mentored and coached.
In retirement, Vivien emerged as an influential force in the Alberta Association on Gerontology. Her dedication was evident through her many leadership roles, starting as the President of the Edmonton Chapter and then assuming the role of President of the Alberta Board. Most recently, she took the helm as the visionary leader driving forward the Alberta Association on Gerontology's (AAG) Future Policy Forum/Culture Change Project and Stakeholder Collaborative Committee initiatives.
Vivien's relentless commitment centered on a transformative agenda, with the goal of fostering a culture and community conducive to change in the context of Healthy Aging in Alberta. Her unwavering vision and tireless efforts will continue to play a pivotal role in shaping the future of gerontology in the province. 
AAG members have highlighted how Vivien helped them to grow and evolve, both personally and professionally:
I have worked with Vivien Lai since the mid 90's when she was with Alberta Health, and she had a real vision for making health and social supports better for older Albertans. She was enthusiastic and tireless when it came to advancing this critical agenda. When the Broda report turned the sector to a different direction, Vivien was re-energized and focused. Her contagious energy and love for getting it right has impacted me and many of the leaders in our sector.  She has left a permanent imprint on the sector and all of us are thankful for everything she did to transform the way we support older Albertans.
I'm so very sad to hear of her sudden death and I send condolences to her family as well as her AAG family. Like everyone has already expressed, I'm shocked and saddened by the news. Vivien also recommended I join AAG and supported me during my time. She was a force, and her voice will be missed. Hugs to all of you as I know she impacted each of us.
Vivien's obituary and  information about her Funeral at Evergreen Funeral Hom November 4th are here: https://www.arbormemorial.ca/en/evergreen/obituaries/vivien-wai-ying-lai-nee-lien/111287.html