The Stakeholder Collaborative Committee (SCC) consists of over 40 invited individuals. We include members from AAG's Policy Sub-Committee in the total. These individuals and organizations provide a breadth of expertise and experience.
Download the Stakeholder Collaborative Committee (SCC) List 2022.
The SCC finds richness in diverse perspectives. Many members represent more than one area of interest. The graphic below illustrates the cross-sections of groups that make up the SCC.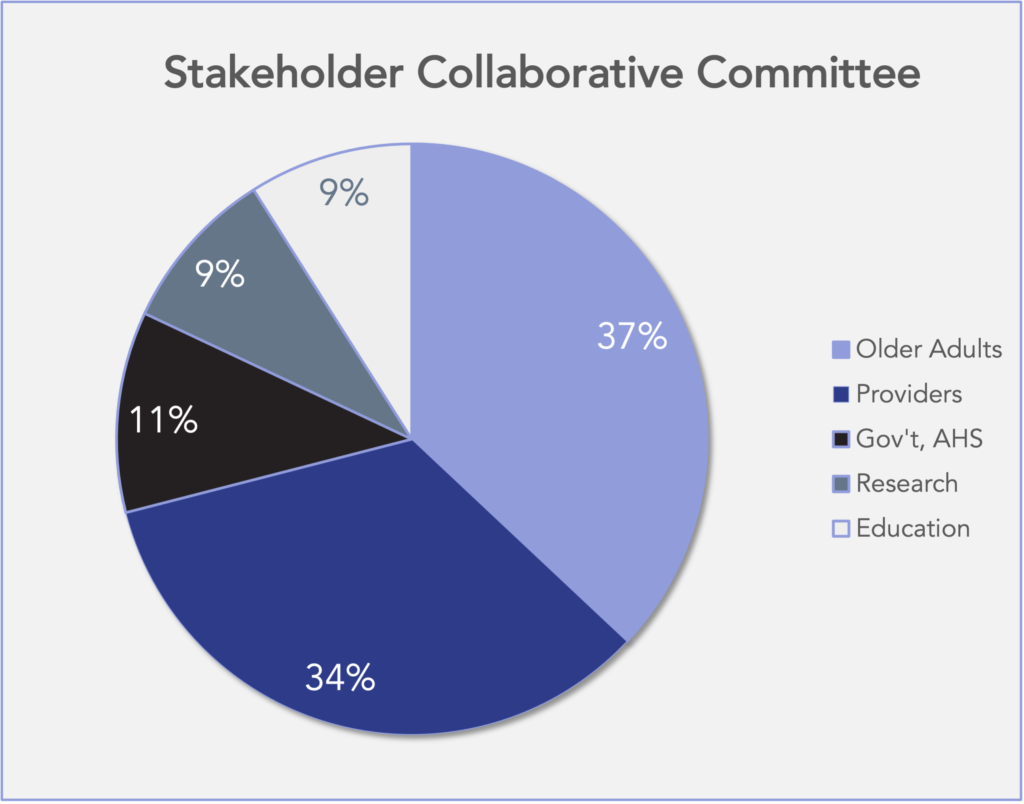 Functions of the Stakeholder Collaborative Committee
Identify and suggest important policy changes and topic that:
Contribute to transformative and cultural change to services for older Albertans
Achieve transformative changes towards healthy aging.
Provide a better qualify of life and care for older Albertans.
To be change agents:
Identifying initiatives that AAG's Futures Forum can collaborate with.
Advocating for transformative changes.
Providing continual impetus, support and inspiration for these progressive actions.
Assess the impact of the Future Policy Forum:
To generate awareness and support for implementing a culture of healthy aging and quality of life in Alberta.
To provide advice regarding possible future events that could further achieve this goal.
---
The topic of the next webinar: Valuing Care and Caregivers. Stay tuned for more details about this upcoming webinar on Wednesday, January 18th, 2023.